| packaging | MealsPacks | sandwich boxes | contact |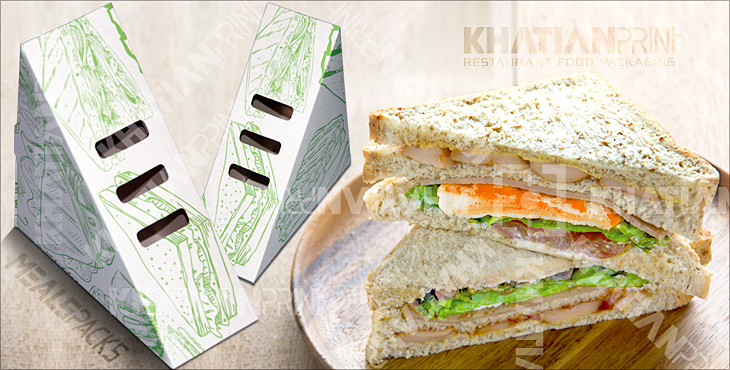 Sandwich Boxes
We manufacture, supply and retail:
Sandwich Boxes
Grilled Cheese Sandwich Packs
Beef Sandwiches Packets
Chopped Cheese Sandwich Pack
Cheese Sandwich Container
Chickpea Salad Sandwich Packet
Tuna Sandwiches Packages
Turkey Sandwiches Containers
American Sub Sandwich Packs
Chicken Sandwich Packets
Baloney Salad Sandwich Case
Chicken Salad Sandwich Wrap
Fish Finger Sandwich Carton
Egg Sandwich Package
Francesinha Sandwich Pack
Fruit Sandwich Cases Box
Melt Bacon Sandwich Boxes
Monte Cristo Sandwich Pack
Shooter's Sandwich Box
Toast Sandwich Envelope
Toastie Sandwich Boxes
Tramezzino Sandwich Packs
Tuna Sandwich Envelopes
Vegetable Sandwich Boxes
Pork Sandwiches Packets
Beirute Sandwich Boxes
Bologna Sandwich Packet
Club Sandwich Boxes
Breakfast Sandwich Boxes
Carrozza Sandwich Boxes
Crisp Sandwich Packages
Cuban Sandwich Packet
Dagwood Sandwich Boxes
Deli Sandwich Packages
Denver Sandwich Box
Ham Sandwiches Cartons
Sandwich is a food typically consisting of sliced cheese, vegetables, chicken or meat, placed on or between slices of bread. Generally any dish wherein bread serves as a container or wrapper for another food type is a Sandwich. The sandwich began as a portable Finger Food, though over time it has become prevalent worldwide. Sandwiches are a popular type of lunch food, taken to work, school or picnics to be eaten as part of a packed meal. The bread may be plain or be coated with condiments, such as mayonnaise or mustard to enhance its flavor and texture. As well as being homemade, sandwiches are also widely sold in restaurants and can be served hot or cold.

Sandwich Box is used to store Sandwich food to be taken anywhere. The use of a Sandwich Box has existed for a long time. The most common Sandwich Box form is a box made by paper board often printed with a colorful graphics. Sandwich Boxes are generally made of paper and paperboard. Khatian Print is a Sandwich Box manufacturer supplier company. Sandwich Box comprises disposable items often found in cafés, fast food shops, snack bars, coffee houses and food preparation business. Sandwich Boxes are used for events, celebrations, picnics and parties for snacks serving as packed meal.

We

provide Sandwich Boxes from Dhaka Bangladesh BD.



READY STOCK


Minimum Qty: 50 Pcs.
SB360 Sandwich Boxes are available in ready stock.
Pack Offers
Sandwich Boxes
SL No.
D e s c r i p t i o n
Quantity
Price (tk)
SB101
Sandwich Box

. SB360


Size:

N/A


Media:

Paperboard


Print :

N/A




```````````




READY STOCK


Minimum Qty: 50 Pcs.

3000 Pcs
5000 Pcs
10,000 Pcs

N/A


call for price

N/A


call for price

N/A


call for price

SB102
Sandwich Box | Custom
Size :

N/A


Media : Paperboard
Print :

N/A

3000 Pcs
5000 Pcs
10,000 Pcs

N/A


call for price

N/A


call for price

N/A


call for price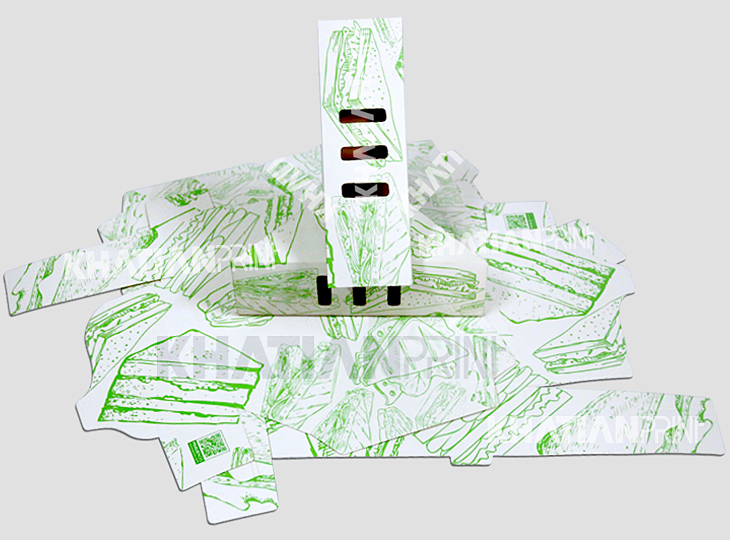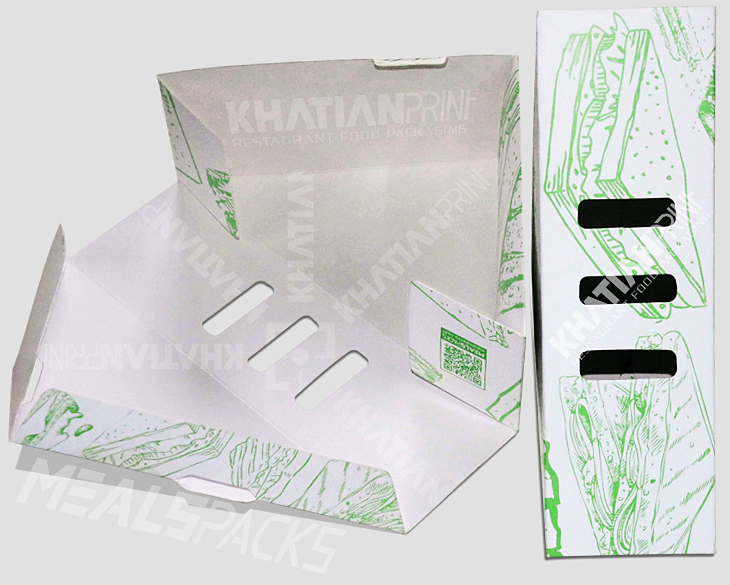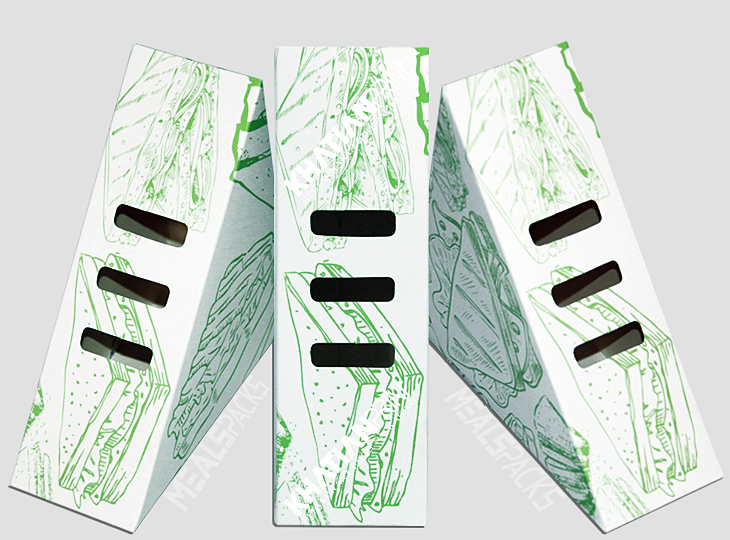 Contact


order now | Contact
Conditions Applicable